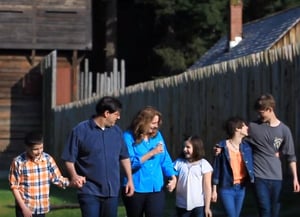 Ocieanna loves hiking with her husband, Michael, and their four kids. They enjoy spending time outdoors in the fresh air exercising together. She also has a passion for writing and feels it is therapeutic. Sharing God's love is something she desires deeply and often does through her stories.
In addition to writing, Ocieanna home-schools her four children and edits full time. One day, after feeling particularly overwhelmed, she called out to God for rest.
From a normal night to chest compression
That same evening, after tucking her kids in bed, Ocieanna laid in bed watching T.V. with her husband. Suddenly she started gasping for air. Her son heard his father yelling and grabbed the phone so his father could call 911. The operator instructed him to perform CPR and chest compression until the ambulance arrived. The paramedics had to use a defibrillator twice before it worked and although they restarted her heart, the family was told not to get their hopes up as she may not be coming home.
From Stressful to Wonderful
At the time of the cardiac arrest her family had been struggling financially and the thought of having to pay huge medical bills was terrifying. However, Ocieanna was overjoyed that after they met their Annual Household portion, Medi-Share members shared 100% of their medical bills. "You expect your healthcare experience to be stressful, but with Medi-Share, it was wonderful."
The blessings didn't stop there
The support, prayer and sense of community from the Medi-Share staff and members really touched Ocieanna. Having someone call and pray with you makes you feel as if you have a friend on the phone that really cares. Medi-Share is amazingly supportive and it's a blessing to know other Christians are out there praying for your family. This experience brought peace, knowing that even if something goes wrong in the future, the financial stress will be taken care of and it will be easy.
Love Like There's No Tomorrow
Ocieanna has written this life changing experience in her book titled, "Love Like There's No Tomorrow." If you'd like to read more about Ocieanna, or purchase her book, visit her website. Watch her Medi-Share story and others on our website.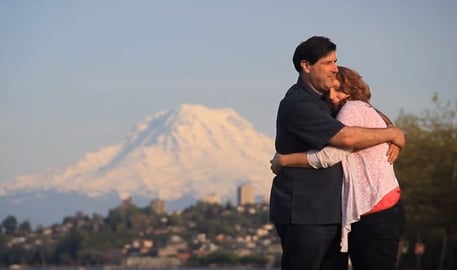 "My flesh and my heart may fail, but God is the strength of my heart and my portion forever." –Psalm 73:26