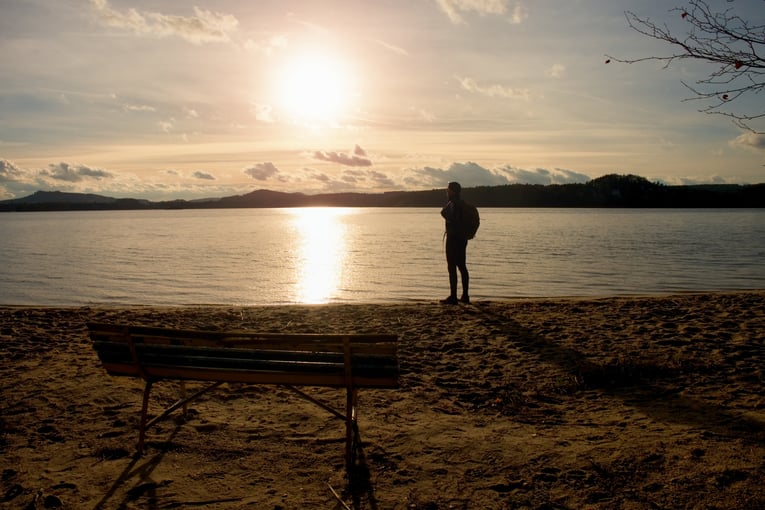 He has shown you, O mortal, what is good. And what does the Lord require of you? To act justly and to love mercy and to walk humbly with your God. - Micah 6:8


Many of us are advocates for justice. We talk about right and wrong and the punishment fitting the crime. We are quick to make judgments of others, swiftly reviewing our limited perception and handing down our verdict without batting an eye. But that's not what God is requiring of us in Micah, is it? In reality, very few of us will ever be in a position to dispense justice. But all of us have the ability to act justly. We can be impartial, reasonable, honorable and true.


Micah says that God requires us to act justly and to love mercy. Those two can seem a bit contradictory on the surface. To us, justice and mercy seem to be opposing actions. You cannot be both just and merciful, can you?


Pastor Darrin Patrick put it this way, "Those are not two things—justice and mercy—but it's the action with the attitude."


What does justice with mercy look like? It probably doesn't look like Christians angrily calling for the head of a criminal, as is so often the case. Justice and mercy can walk hand in hand when a sinner is shown love, even as he is called to restitution for his sin. Instead of celebrating the judgment, Christians can mourn the sin and the state of the man who committed it. When justice springs forth out of mercy it is far more likely to soften and change the sinner's heart.


More often than not though, our goal isn't the salvation of the sinner, but to see justice done. Because, yet again, we forget where we would be if justice were applied to us. This is where the last requirement of the Lord comes in. Walk humbly with your God. Don't race out in front of Him (or imagine that you have). Walk with Him, head bowed to His will and heart softened by His grace. Walk with the knowledge of the mercy He has shown you and the justice that was spent on Someone Else's head for you. When you walk humbly with your God, you will desire the same joy of salvation for others. You will act justly towards them and treat them mercifully. Instead of calling for their heads, you will humbly turn to your Father and ask Him to help you show mercy as He showed it to you.