Stephen and Jennifer Strosnider were tired of the rising cost of traditional healthcare coverage and decided to join hundreds of thousands of other Christians in seeking out alternatives. As featured on CBN's The 700 Club, the Strosniders, a growing family with three boys and another baby on the way, turned to Medi-Share.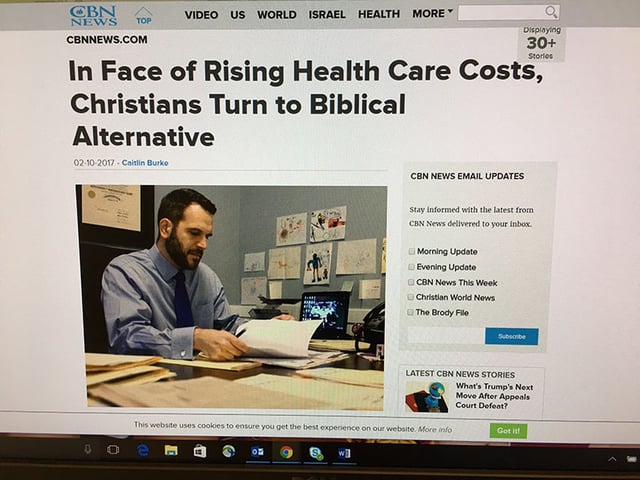 According to Stephen, one of the most appealing aspects of switching, in addition to the great cost-saving benefits, was the immediate sense of community the family felt in joining the Medi-Share family.

"Your brothers and sisters in Christ have committed themselves, as being part of this family that loves you enough to say, 'I'm going to help you out when your burden exceeds your ability to bear it,'" said Strosnider.

The family attests that the prayer they have received when calling to ask a question or get more information about their coverage has been an encouragement to them. They also like the fact that they have had the opportunity to equally encourage and pray for others who have been helped by their family's share.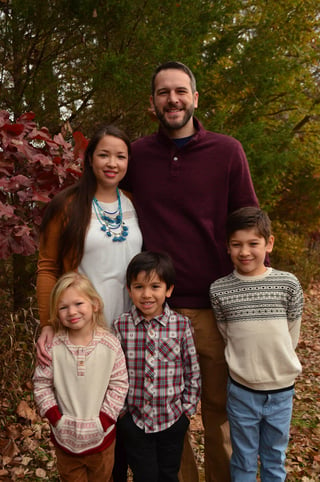 Medi-Share is a proven healthcare sharing community

There are another 100,000 households just like the Strosniders who have discovered how Medi-Share's healthcare sharing model is the affordable, Biblical alternative they've been looking for. And despite the uncertainty of the political landscape of healthcare, members are saying they anticipate staying with Medi-Share, regardless.

Since 1993, more than $1.7 billion dollars in medical bills have been shared and discounted through the membership. And with monthly shares generally half that of traditional health insurance premiums, members find the affordability enticing enough to stick around.

But that's just part of the story.

Christian Care Ministry also offers a free online prayer community to equip believers to connect, encourage, and pray for one another. Where else can you experience that in the healthcare community?

Join our community of believers today!