Co-founder of Precepts Ministry, author, and teacher Kay Arthur joined Christian Care Ministry employees for CCM's Friends Sharing Friends program.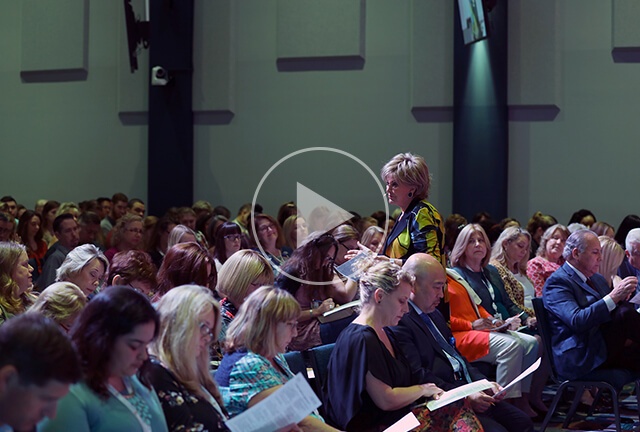 This was the second time the world-renowned speaker and teacher has ministered at CCM. In her well-known inductive style of teaching, Kay examined excerpts from Psalm 38, 3 John, and Psalm 106, encouraging everyone to examine their spiritual health to avoid the struggles the Israelites experienced as a result of how quickly they forgot His good works.
"It's Christ-likeness you are looking for," Kay said. "Your spiritual health affects your physical health. Reading a devotional is second-hand knowledge. Read God's Word; it's alive and sharper than any two-edged sword."
Precept Ministries International is in its 48th year, now with Kay's son David serving as the CEO. Though no longer heading up the organization, Kay, at 84 years old, is still hosting her Precepts for Life™ daily television, radio, and online program, teaching others to study the Bible book-by-book and verse-by-verse.
Download the PDF from Kay's teaching on Wednesday.
Watch our Friends Sharing Friends video from Wednesday to hear Kay's inductive teaching from Psalms.