The sun is shining and the trees are green. It is a great time to gather your friends or loved ones and head outdoors. A touch of planning can turn the average picnic into a healthy and gratifying outing that you will be sure to want to experience again. Pack foods that make you feel good and that are packed with flavor that your family and friends will love.
Practice food safety tips to ensure your food tastes the best and keeps you safe. And definitely add in a little activity to round off the fun day. Planning these three things will ensure your success: what to eat, how to keep it safe, and what to do.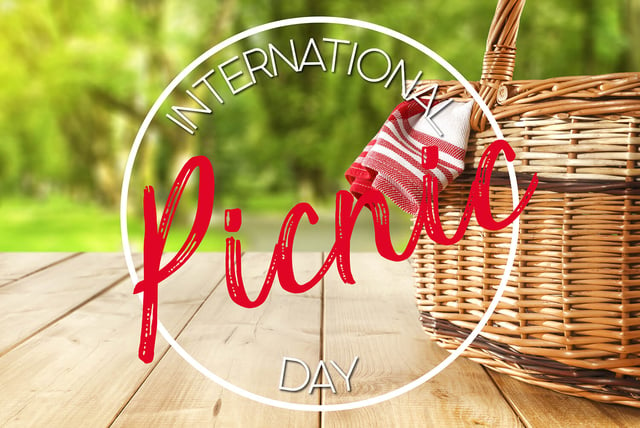 What to Eat
Keep your food choices fresh and packed with nutrition and flavor. Fresh foods will be so satisfying in the heat of the day. Whole foods will make you feel great and using fresh herbs and spices will bump up the flavor to satisfy the pickiest of taste buds. Here are a few fresh options to try:
For more picnic-friendly goodness, check out these suggestions.
How to keep it Safe
Unfortunately, warmer weather and un-refrigerated foods are the perfect conditions for bacteria, such as salmonella, to multiply and cause food poisoning. Salmonella can come from a variety of foods including meat, processed foods, or contaminated vegetables; however, you don't have to let this spoil your day in the sun. There are some specific rules to follow to ensure your food stays safe and you and your guests stay healthy. The CDC encourages picnickers to follow the clean, separate, cook, and chill guidelines found at this link:
Concerned about kids? Make it fun for them by playing games from the Fight Bac! campaign.
Here are more tips on keeping your picnic safe:
Wash hands before and after handling food - Even at a picnic you want to be able to clean your hands and utensils before preparing or serving food. If there will not be running water, bring a gallon of water and soap to wash your hands manually. If you run out of water, at least use wet wipes or hand sanitizer. Due to the nature of being outdoors, be sure to check food for foreign objects before serving.


Cooler tips - Use coolers with plenty of ice or freezer packs; cold food should be stored at 40 degrees or lower. Because picnickers tend to grab drinks often, place drinks in a separate cooler than food. This will help limit how many times the food cooler is opened and keep the temperature safer. Always keep raw meat and poultry separate from foods ready to eat such as fresh fruit or salads. Finally, transport coolers in the car, not your hot trunk.


Don't leave food out

- Usually two hours is the maximum time properly prepared food can be safely left out, but in the summer heat that time drops down to just one hour. Play it safe and put food away right after guests have served themselves. It will also be helpful to find a shady spot to serve food as direct sun will heat up food more quickly. Marinate foods in a refrigerator before you go so you are not tempted to let it sit too long outdoors. Lastly, when in doubt, throw it out.
What to do
Add more enjoyment to your picnic by adding in physical activity. Throwing a Frisbee or taking a nature walk will not only add memories to your day, but will also make you feel good while helping you maintain a healthy, active lifestyle. Bring your dog, who will ensure you keep active. Pack music and dance it out. It doesn't matter how you move, just move in a way that is enjoyable to you and your guests while creating memories and good times. Picnics are a great time to fellowship and build relationships with God's children.
"For where two or three are gathered in my name, there am I among them." Matthew 18:20
Enjoy nature, God's creation, with those you love in a healthy, satisfying way. With these tips and a bit of planning, your picnic is sure to be a success!