by Jennifer Munson

When I was looking for work three years ago, I never dreamed God would put me in a place of believers. As a former prodigal daughter of 20 years, I am passionate about the lost, broken, and forgotten.

What a relief to learn that even in a ministry of Christ-followers, real lives are shared – including the broken bits.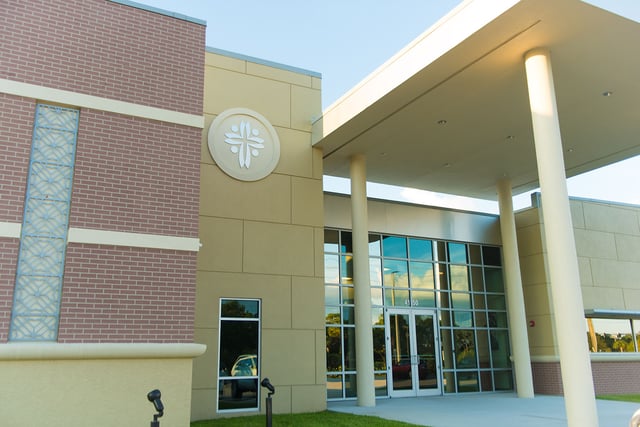 As followers of Jesus we are going to experience trials, tests, struggles, and victories in our time here on earth. We each have seasons that are meant to be experienced so we can impact those around us who may be in the same season or entering into a season we just came out of.
I want to share with you some of my behind the scenes observations with the goal of helping you get to know the true heart of this ministry.
"In the same way, the Spirit helps us in our weakness. We do not know what we ought to pray for, but the Spirit himself intercedes for us through wordless groans." Romans 8:26
Each Monday at 8:26am, we gather for prayer. We have prayer cards the employees fill out when they have prayer requests and they are prayed over during this time. We also take this time to pray for our members, our employees, our families, our nation, and the work God has called us to do here on earth.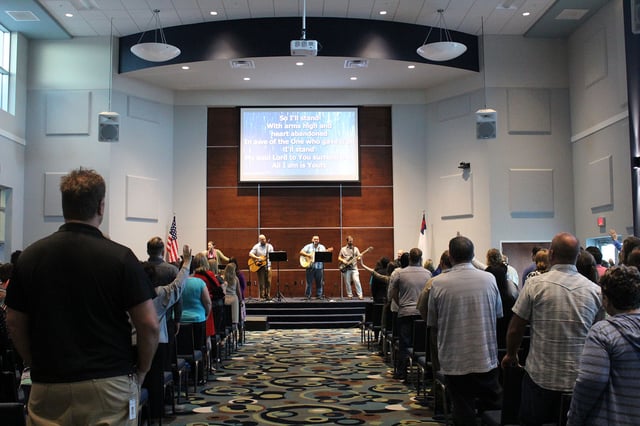 Working here brings the opportunity to experience the heart of Jesus. As I stand in the back of Chapel each Wednesday to take pictures, I get to witness Jesus's heart in action over and over.
As I look across the room during worship, during a message being given, or a testimony being shared, I see believers of Jesus wiping each other's tears. I see them with their arms around each other's shoulders comforting one another. I see them holding hands offering prayer. I see them going to get tissues for someone who is in pain. I see hands up in surrender. I see smiles being shared between those that know a message is being given exactly at the time that it's needed. I see high fives shared in excitement of what Jesus is doing in their life as they hear a confirming word.



The heart of Jesus beats here every day at Christian Care Ministry. If you walked through our halls you might see someone laying hands on another to pray over them. You may see Bible studies happening in our lunch room. If you were outside you may see employees helping a single mom with her car, or carrying things for someone else, or walking around the building helping to keep each other accountable in their health.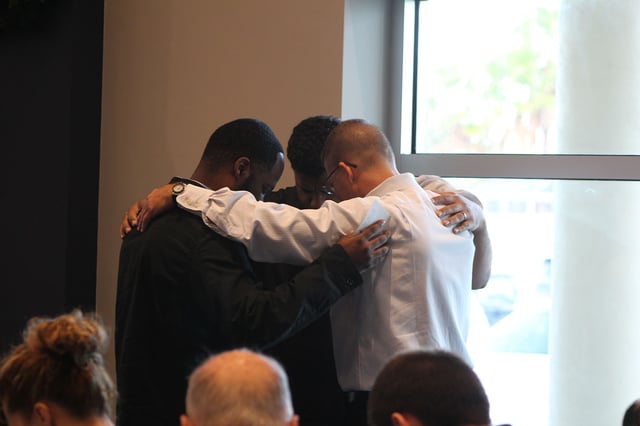 You may also see employees gathering to do outreaches together on the weekend, helping each other move, running 5k's together to support a mission trip, providing a meal to another co-worker who has been sick, or meeting for coffee to seek God together.
Jesus is here at Christian Care Ministry. We are grateful and honored to work every single day at a place that is impacting the Kingdom of God in a very real way.
"your kingdom come, your will be done, on earth as it is in heaven." Matthew 6:10
A co-worker of mine previously wrote a post called House of Prayer that further explains the ministry of prayer that is thriving here at CCM. It may be hard to imagine, but there are hundreds of employees praying all day, every day on the phone with hundreds of people. That is Jesus's heart in action!
Christian Care Ministry has grown tremendously in the last few years that I've been here. We have over 500 employees now and a new office in Colorado Springs. God is certainly doing great things! We have had some growing pains, of course, but what a blessing to be a part of something that is growing rapidly and with such a large number of believers.
Medi-Share is so much more than a healthcare sharing program; we are the beating heart of Jesus. I encourage you to find out for yourself what this ministry is all about; whether you are looking for employment or searching for healthcare, you will want to be a part of what is happening here at Christian Care Ministry.