Renowned singer and founder of the U.S. Dream Academy, Wintley Phipps joined Christian Care Ministry employees Wednesday morning for CCM's Friends Sharing Friends program.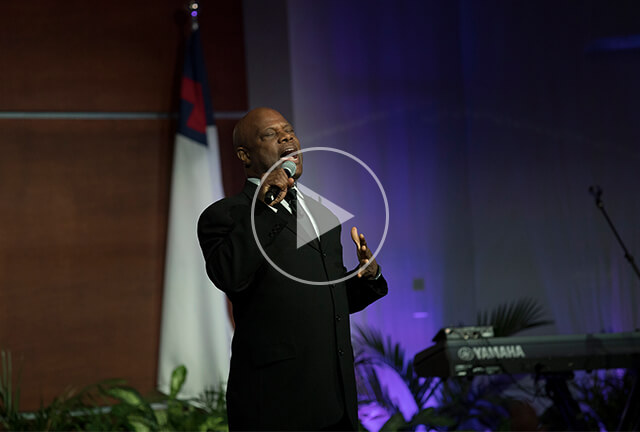 Born in Trinidad and Tobago, Wintley and his family relocated to Montreal, Quebec, Canada when he was young. His rise to world-wide recognition as a soulful baritone is an unlikely story in that he had no formal voice teacher or training. Yet the 63-year old has performed for six sitting presidents as well as numerous other notable people, including Mother Teresa and Nelson Mandela.
In 1998, his vision of the U.S. Dream Academy became a reality. The non-profit provides tutoring and mentoring to at-risk youth in several communities throughout the country. His work with these children has earned national recognition, including from the likes of former president Bill Clinton.
Watch our Friends Sharing Friends video from Wednesday to hear Wintley encourage us all in word and song.