Christian Care Ministry welcomed Peter Rosenberger to its Melbourne campus Wednesday for its Friends Sharing Friends program.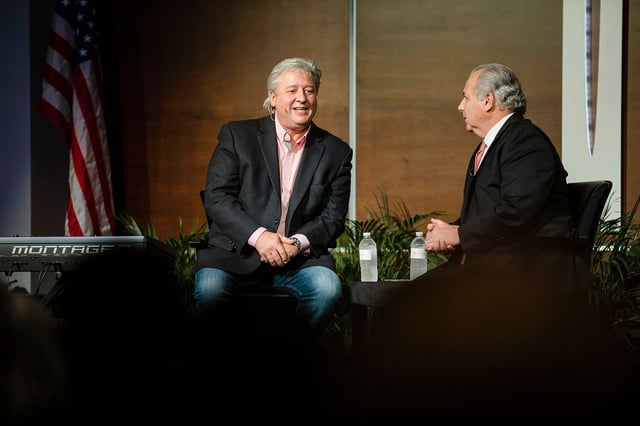 An experienced caregiver for more than 30 years, Rosenberger talked about his personal journey with his wife Gracie – a double amputee – and his ministry to other caregivers across the country.
He encourages others through both music (he recently released a CD: Songs for the Caregiver) and in writing (Hope for the Caregiver, 7 Caregiver Landmines, and Wear Comfortable Shoes). His wife also published Gracie, Standing with Hope in which she tells her story of loss, courage, and faith.
Additionally, the couple started the "Standing with Hope" ministry, which recycles prosthetic limbs for amputees in Ghana.
Watch CCM's Facebook Live video of Peter Rosenberger from Wednesday morning, now: