Christian Care Ministry was blessed to have Pastor Rhys Stenner as its guest speaker Wednesday for CCM's Friends Sharing Friends program. Stenner is the senior pastor at New Hope Baptist Church in Fayetteville, Ga.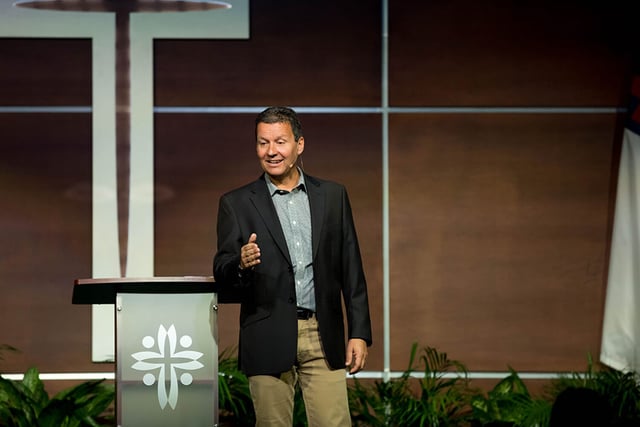 Originally from Great Britain, Rhys and his family moved to America upon the calling of the Lord. He now leads his church – which has two campuses – with a focus on missions and reaching its diverse congregation.
A "punk rocker" who had recently come to Lord led Rhys to Jesus at the age of 14 – just in time, as you'll hear him explain in our Facebook Live video. And he began boldly sharing his faith from that point on.
We hope you are blessed by the preaching of God's Word, taught by Pastor Stenner, about Isaac and how God called him to stay in the Promised Land, and how we can practically apply that to our lives as we listen for God's calling.
"On a difficult day we can get discouraged, and we wonder, 'should I stay or should I go?' But I think it's better to sing the (Chris) Tomlin song, Where You Go, I'll Go. Where You Stay, I'll Stay."