Our employee spotlight this month is on Courtney Jeffrey, a Member Services Lead with Christian Care Ministry. Courtney started as a representative in February 2016 and served in that role until December, when he was promoted to lead.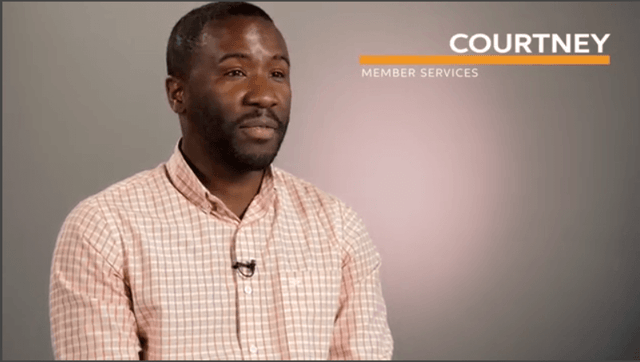 Before coming to CCM, the Oklahoma native spent seven years as a Certified Nurse Assistant (CNA).
"I was working as a CNA and going to seminary from 2011-15 before moving back here from Oregon. I prayed before moving back and asked God what He wanted me to do. As it turns out, I let my license lapse in the process of moving. I had a lot of trouble getting it renewed here, so after a while I decided to try something else," Courtney recalled.
As a member services representative, Courtney realizes the Kingdom impact he's been able to have with members while working at CCM, but added, "I also enjoy having an impact on the employees and encouraging them in their walk and their personal ministry.
"On the phone, I always want to empathize with the member. However, being too emotionally invested could lead to misrepresenting the ministry. Honestly, I get the biggest joy by praying for our members. I appreciate the ministry because we're able to pray with our callers. God is in control and I always tried to encourage them in that."
As a lead, the thing he enjoys most is being able to solve problems and find answers to help members. When asked what he would be doing if he could do anything else, Courtney replied, "Nothing. This is where God has me right now and I'm pretty content where I am."
Courtney recalls accepting Christ at age 7 while watching an Easter play at his church. "That was the first time I personally knew that I believed Jesus died and rose again."
Although he believed he was saved, it became more real for him when he was 25. Several things happened in his life that caused him to take his faith a lot more seriously.
"I was married and divorced, and went through all that when I was younger," said Courtney. "Through that experience, I learned it's much better to wait on who and what God has for you. I grew up a lot during the whole process and I've been more and more dedicated to my Christian walk over the past 10 years."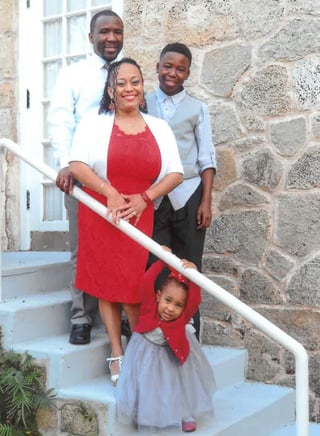 Courtney has been married to his beautiful wife Darlene for six years. He has two children, Braylon (14) and Adelyn (2).