Our member spotlight this month is on Philip Taylor who lives north of Dallas, Texas with his wife Teresa and their three kids.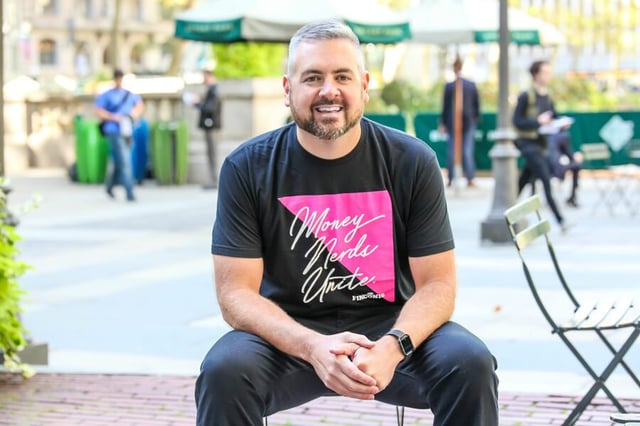 Philip is a CPA who also runs a successful financial blog – PTmoney.com – which he started back in 2007. He created the site to share his experiences with managing money along with useful tips on how to make, save, and spend money wisely.
As if that weren't enough, the self-proclaimed financial nerd created FinCon, an annual financial content expo helping hundreds of financial bloggers reach millions with positive money messages. The event has now grown to host more than 1,500 attendees from across the globe.
"I love talking/thinking/reading about personal finance," Philip said on his blog. "It's just one of those topics I can't seem to get enough of. The next logical step, of course, is to WRITE about it.
"While there are plenty of personal finance blogs out there, I believe there's still room for my perspective to add some value. I want to help others. There was a time when I was pretty ignorant on many personal finance topics. Or I just didn't have the desire or discipline to follow through with any knowledge I had. Either way, I consider my blog as sort of a letter to myself seven years ago. 'Dear young PT, …'"
Philip's perspective has indeed brought value, especially to our Medi-Share readership when he guest blogged for us about how to financially plan for your medical expenses.
In it, Taylor talks about his experience as a Medi-Share member and offers practical advice on how to choose the right Annual Household Portion (AHP) for your family, as well as how to budget for expected and unexpected medical expenses throughout the year.
Philip also wrote his own review of Medi-Share on his blog.
So if you are looking for sound financial advice, PT's blog is a great place to start! If you are a financial blogger or work in finance and looking to grow your business, FinCon could be just the event you need to attend this year.