Compassion. Outreach. Prayer. Ministry. These are all words that genuinely describe the heart and life-long ministry of Doug and Lisa Stringer, Medi-Share members since 2011.
Their ministry, Somebody Cares International, is celebrating 35 years of reaching the homeless, addicts, and so many others across the globe. What started as a simple outreach in Houston, Texas has now impacted millions around the world with the Gospel.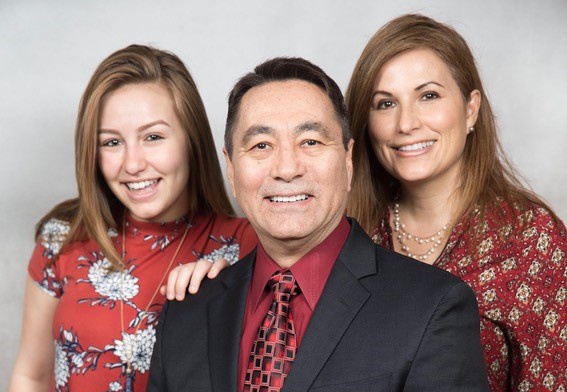 "The Kingdom of God is built on relationship," Doug says, and the ministry's relational network has allowed Somebody Cares to serve as a first responder in times of disaster like floods, hurricanes, and earthquakes. As people receive help, their hearts are opened to hearing about God.
Doug has also authored several books, including Leadership Awakening, a foundational guide to lasting, successful leadership God's way, and Hope for a Fatherless Generation, inspiration on leaving a legacy of hope and love for future generations.
Through a life of serving and sharing their faith with others, their own faith was tested when Doug was diagnosed with cancer in March 2015.
"When you hear you have cancer or a difficult situation, it's not just emotionally and spiritually devastating in every way. Then there's the financial burden that comes into a healthcare system that, at times, has been a mess.
"When I was first diagnosed, [Christian Care Ministry] walked us through it," Doug explained. "Through God, praying partners, and Medi-Share, by Nov. 10, 2015, even the medical professionals at the medical center in Houston were amazed and said, 'We can't find any evidence of disease.'"
"We are still walking in remission, or as we know it, are cancer-free, because of the Lord. So, we thank God for His intervention, for the Great Physician, for all the praying people, and for Medi-Share standing with us and taking that big burden."
His wife recalls her interactions with CCM:
"Every time I called, the calls never ended unless they offered to pray for me," Lisa said. "And who turns down prayer?
"I think an important factor is that it wasn't an assignment. I could tell that each person that prayed with me was praying a heartfelt prayer that I know touched the heart of God. And it touched my heart. I remember crying with people, and that was a priceless experience."
Lisa recounts there were also times God knew exactly when she needed encouragement.
"A representative would call me and say, 'I'm just calling to check on your well-being. How are you doing? Do you need prayer partners to be checking up on you? Can I do anything for you? How can I pray for you?' They didn't want to know if we were struggling in any other aspect other than, 'I want to make sure you know we're lifting our hands up.' And I will treasure that all the days of my life."
A life inspired
The Stringers' story doesn't end there. Inspired by her dad's valiant fight against cancer, the couple's 15-year old daughter Ashley penned a song to document the journey. In fact, that's the title of the song that eventually caught the attention of Jonathan Meenk, who formerly toured with Jennifer Lopez as her guitarist and is now currently the Worship Pastor at Godspeed Calvary Chapel in Thousand Oaks, Calif.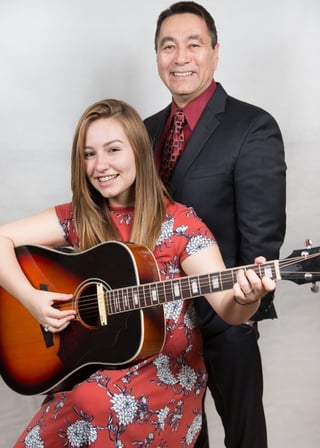 Ryan Cantu, Ashley's guitar teacher in Houston who first realized her gift of writing and singing music, helped her start laying down and producing her first few songs, including "The Journey" and "Simple Smile." Then Meenk collaborated to produce her last few songs, including her recently released single, "Yours" that will be on her soon-to-be released album.
Click here to listen to "The Journey"
Click here to watch a documentary trailer, featuring Ashley's journey to get to "Simple Smile"