First time guest and Grammy Award Winner Jason Crabb joined Christian Care Ministry employees Wednesday morning for CCM's Friends Sharing Friends program.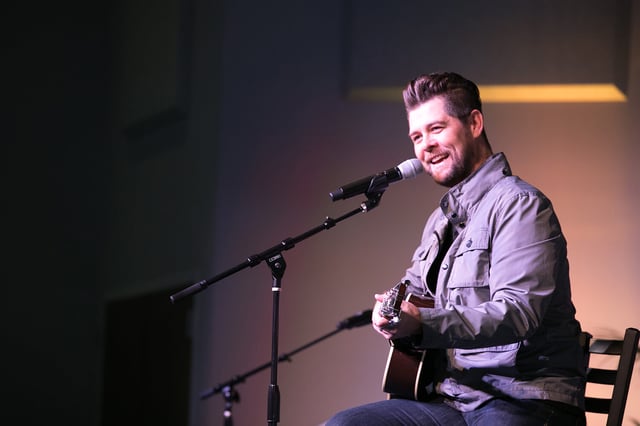 Brother of Aaron Crabb, who has been a FSF guest with his wife Amanda, and a native of Beaver Dam, Kentucky, Jason just released his fifth solo album, Whatever The Road, co-writing seven of the 10 songs, making it a very personal endeavor.
However, Jason didn't get to sing any songs from the album while at CCM, as he felt the Holy Spirit leading him another direction.
"I sang everybody else's songs except mine," the singer quipped after performing a beautiful rendition of I'd Rather Have Jesus. "But you know what, that's what we do. I always ask God for direction and I never know what we're going to sing. I just wanted you to know today that Jesus loves you, no matter where you've been in your past and what's going on. A lot of people have had failures in their past, but a lot of people have been failed too. But you know, the truest statement I could make today is that Jesus loves you."
Visit our CCMTV link below for an encouraging time of worship with Jason Crabb.