By Javier LaBoy
Fatherhood at 45? I had truly given up on the notion…
These were thoughts that crossed my mind when I found out that I was going to be a father. I remember doing the math in my head on every scenario possible… "When she's 15, I'll be 60." "I'll be in my sixties possibly when she gets married." "Will I be too old to enjoy my grandchildren?" Don't get me wrong, I was ecstatic, overwhelmed, and grateful. But, the burden of wanting to control the process had me on the proverbial pendulum swing of emotions. I had to go to the Lord to remember His promise: "And I am sure of this, that he who began a good work in you will bring it to completion at the day of Jesus Christ." Philippians 1:6
For He did promise it, it was just so long ago…
To better understand why this first time dad is freaking out, we have to go back to the beginning. I'm the typical Pastor's Kid; I was raised in the church, my parents were in the military and we planted churches as we traveled around the world. I learned to play drums at age 7, guitar by 10, and was onstage by 11. I had my moments of strong faith in the Lord and I had rebellious seasons where I did not want anything to do with God. Textbook PK!
I loved children. Was always drawn to them. And all the babies loved me; the affection was mutual. So at 23, when I got married, I wanted children. Unfortunately, as the years went by, nothing was happening. To make a long story short, I went to doctors, fertility experts, and spent thousands of dollars on treatments to find out nothing was wrong. It just wasn't happening for us. I watched my little brother become a father again and again (times 4), and all it did was create anxiety in me. What had I done wrong? God knew my heart; why couldn't I be a Father? In my soul, I rebelled. I argued and fought with God for years! Every time someone came up to me to say "God said…", I was like "Nope!" I'd had it with the empty words.
This created such a hole in my soul. I had experienced so many milestones in my life; Aeronautical Aircraft Dispatcher, U.S. Customs Tech, Telecom Switch Tech, Professional Musician, Worship Leader, Youth Pastor, Lead Pastor… but I still felt empty. And that emptiness came at a very high cost. The void carried weight into my marriage, my career, and my ministry. Of course, the writing's on the wall, right? I lost it all. Literally! Divorced, stripped of my credentials, no church, no ministry, no home, and no job. Back to my mom's house. This was my bottom. So I disappeared…
You know the cliché that God is in the wilderness, and you may look for Him in the thunder or in the lightning, but He only speaks in the whispers of the wind? It's actually true. In my five years of wilderness, no matter how much I avoided church and God, there was always a whisper of His voice, reminding me about His promises over my life. I had good, Godly people in my life telling me to have faith and trust in God, though I had to encounter it for myself. In the cave, in the storm, in the whisper… He spoke.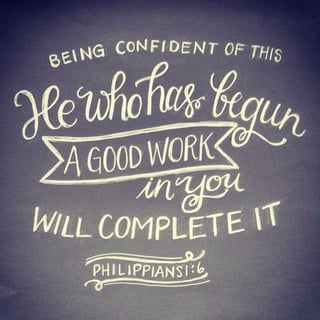 He said to me, "you WILL experience everything you've ever desired in this life." That was a pretty hefty laundry list of things I had accumulated throughout the years. Could God redeem the time and grant me the desires of my heart?
Fast forward to May 2103. I went to church at my mom's request to fulfill my obligation as a good son on Mother's Day and something changed that day. I felt something I hadn't felt in a very long time. I felt hope. I lost myself in worship for the very first time in years! I was a mess, and in that mess, faith arose. I reconnected with a fellow pastor that I hadn't spoken with in many years, and God used him to hook me back into Christian community. "What are you doing for Father's Day?" That was the bait. He knew I was a consummate musician and I was doing nothing with it at the time. "Come play with us on Father's Day. It's gonna be just all guys, it's gonna rock man, it'll be fun!"
Notice the Father's Day reference… Coincidence?
I took the bait. I sat at that piano on Father's Day 2013 and played "Cornerstone."
"Christ alone, cornerstone, weak made strong, in the Savior's love…" And that was the day it turned around. After a few more times behind the keys, my Pastor asked to me to come on staff as Music Director. And the Lord continued to use him to speak into my life. But it's as if something he said opened my eyes to the reality of Gods' faithfulness in the lives of his sons. He said the Lord showed him things about my journey and that the Lord would grant me the desires of my heart and redeem the time in my life! Way too specific to start doubting now! My faith arose like never before; I knew God was doing something that would rock my world beyond my wildest dreams.
Then I met her…
I met the perfect helpmate, a woman after Gods' own heart. A woman who would love God more than she loved me! A single mom with a beautiful 2-year-old daughter who rocked my world and sharpened my dad skills. It was through this gorgeous little blonde-haired girl that God began building up the hope and faith I would need to reconcile the emptiness of my soul and fill my life with tears of joy. After two years working together in the church and falling in love with God and each other, I married the woman of my dreams! But, my joy only begins here.
A few months into our storybook marriage, as we're preparing to leave for our honeymoon in Paris, I get the news from my wife: "Babe, it says YES!" I was ready; my joy was complete. I was terrified and overjoyed at the same time! God's word is true, He is faithful to His promise, and His word never returns void. On the 16th of November, 2016, I became the proud father of not just a stunning blonde, but also a stunning brunette. It seems I'll be surrounded by beautiful women for the rest of my life.
And so it began, at 45.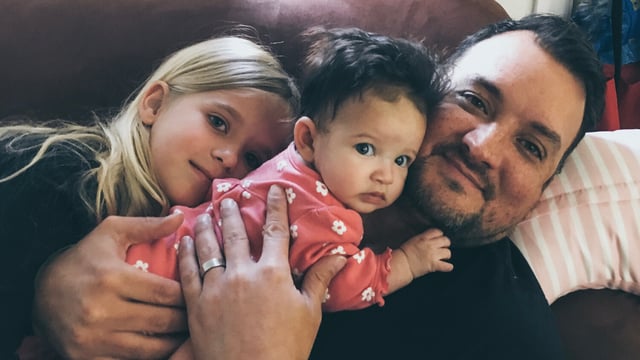 If you are a member and you have a story you would like to share, we'd love to hear from you! Include your fatherhood story in the comments below, or head over to our website to share your story.