Evangelist Dr. Graham Lacey joined Christian Care Ministry employees Wednesday morning for CCM's Friends Sharing Friends program.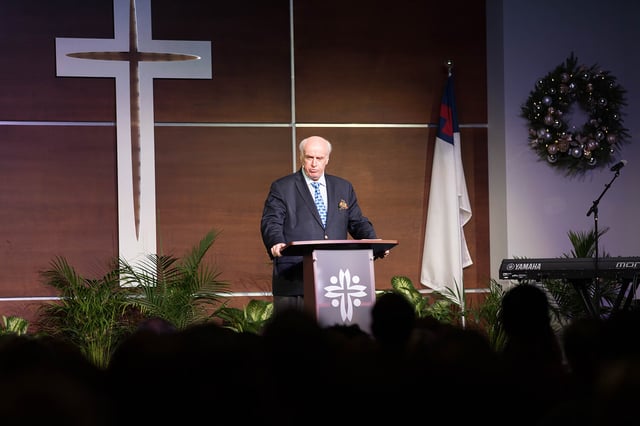 Dr. Lacey, born in England in 1948, is quite the businessman and has sat on the boards of nearly 30 publicly listed companies in five countries. He has also served as a spiritual advisor and confidant to numerous well-known individuals across the globe, including former President Nixon, as he explained during his Q&A with CCM CEO Ted Squires.
Currently, Dr. Lacey serves as a speaker/consultant with Dr. Strack and Student Leadership University (SLU), particularly as it relates to SLU's 301 offering where groups travel to Europe.
Watch our Friends Sharing Friends video from Wednesday to listen as Dr. Graham Lacey shares a message of encouragement about "helps."