Pastor and three-time Super Bowl champion David Patten joined Christian Care Ministry employees Wednesday morning for CCM's Friends Sharing Friends program.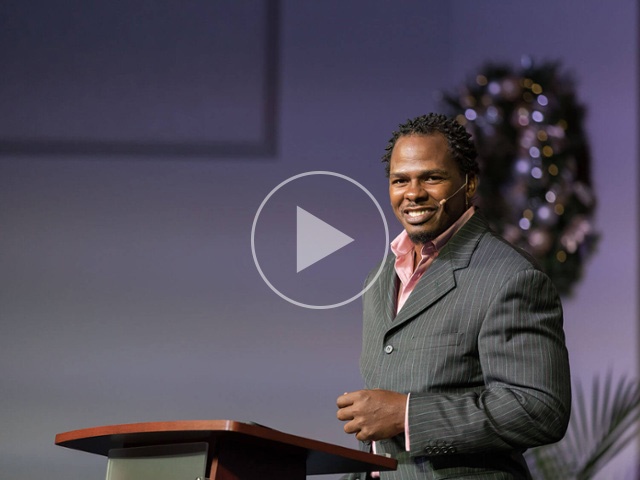 Most people will know Patten as the undersized wide receiver who helped the New England Patriots capture their first Super Bowl championship in franchise history in 2001. He was also part of the 2003 and 2004 world champion teams before retiring after the '04 season.
What most people don't know about David Patten is the struggle it took to get to the biggest stage in the world, the small Division I-AA school he played for, or his meager upbringing in Hopkins, South Carolina.
"During our 92-93 seasons (at Western Carolina University), we were stacked with so much talent and All-Americans that we should have won at least one National Championship. I remember when I got to the NFL thinking, 'I'm not any less talented than the rest of these guys,' because I knew who I had played with (in college)."
Thankfully, struggling through tryouts, playing for six different teams, and working hard to prove himself on the field paid off, and Patten is quick to give all glory to God. Now, those who know him best call him Pastor as David is following God's calling to minister around the world.
Click the photo below and watch our Friends Sharing Friends video from Wednesday to listen to David's testimony and inspiring, Spirit-filled word about God's purpose and will for our lives.