Darryl Strawberry and his wife Tracy visited Christian Care Ministry Wednesday as part of the ministry's Friends Sharing Friends program.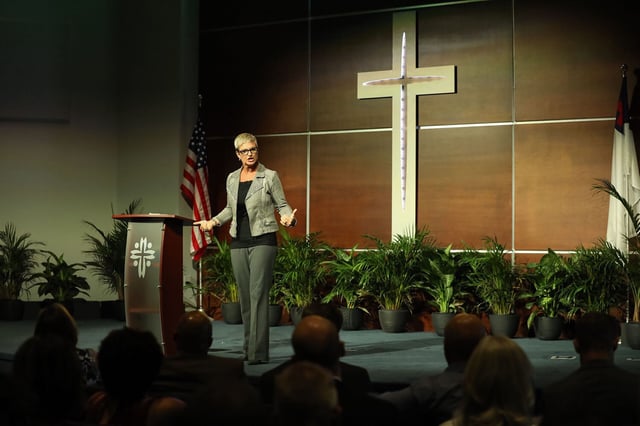 The couple, married 11 years next week, spent time talking about how God redeemed their marriage and about their ministry and recovery program. Tracy, who is also a pastor, taught from Joshua 1:1-9 – how God is with us, ministers to us, and equips us in the midst of whatever trials we are facing if we stay in tune with Jesus Christ, making Him first in our lives.
Darryl recently appeared as a guest on Fox and Friends where he talked about the upcoming release of his new book, Don't Give Up on Me, in which he sheds light on addiction. The book releases on October 16.
"We need to get out there and really educate everybody. The stigma of addiction and drugs is real, and people need help," Darryl said on the show.
"It's in Jesus that my life changed forever. We need to get back to faith and get faith programs to educate them and that part of the brokenness that's going on inside."
Together, Darryl and Tracy run Strawberry Ministries, which includes drug and alcohol treatment programs and curriculum, a teen residential community, and "Finding Your Way" – a show that discusses real problems with real solutions.
Watch CCM's Facebook Live video of Darryl and Tracy Strawberry from Wednesday morning, now: