Less than 24 hours after experiencing the birth of his third child, Danny Gokey was at Christian Care Ministry to share his testimony and talent during CCM's Friends Sharing Friends program.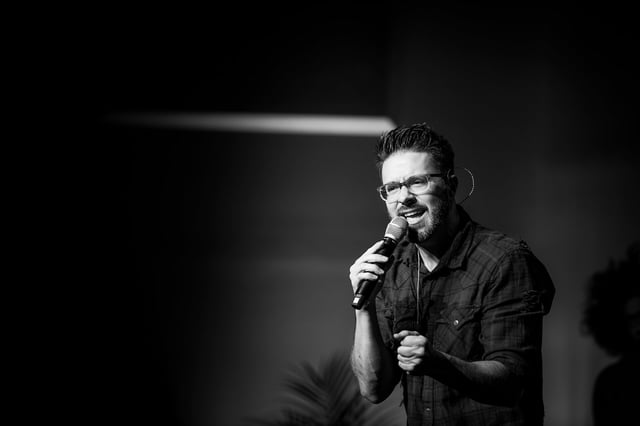 "With my line of work, it's very difficult to plan things. Our minds were already made up when we were going to have this baby – we just had a simple prayer: 'Lord, let me be there for the delivery.' That was our prayer, and God honored it."
It's a sweet season for the Gokey family, though much of Danny's music was birthed out of seasons of loss and various trials. Focusing on Christ as his anchor during those times helped inspire the words in songs such as "Hope In Front of Me," "Tell Your Heart to Beat Again," and "Rise" – all of which he sang at CCM Wednesday.
"I know in my soul no matter how bad it gets, I'll be alright. There's hope in front of me," states Danny on his fan site.
Watch CCM's Facebook Live video of Danny Gokey, accompanied by keyboardist "Maestro," from Wednesday morning, now: