By Ted Squires, Christian Care Ministry CEO/President
As I contemplate the greatness of His majesty, I am humbled by the fact that God has entrusted us with so much. When I look at what God has blessed us with, it reaffirms that everything we have ultimately belongs to Him.
We are mere mortals empowered by the Holy Spirit to further the Kingdom of God and that is an incredible responsibility, and one I don't take lightly. Here at Christian Care Ministry, we have the honor and privilege of managing this organization to serve as a tool to equip and connect His people financially, physically and spiritually.
Medi-Share by the numbers (as of June 2017):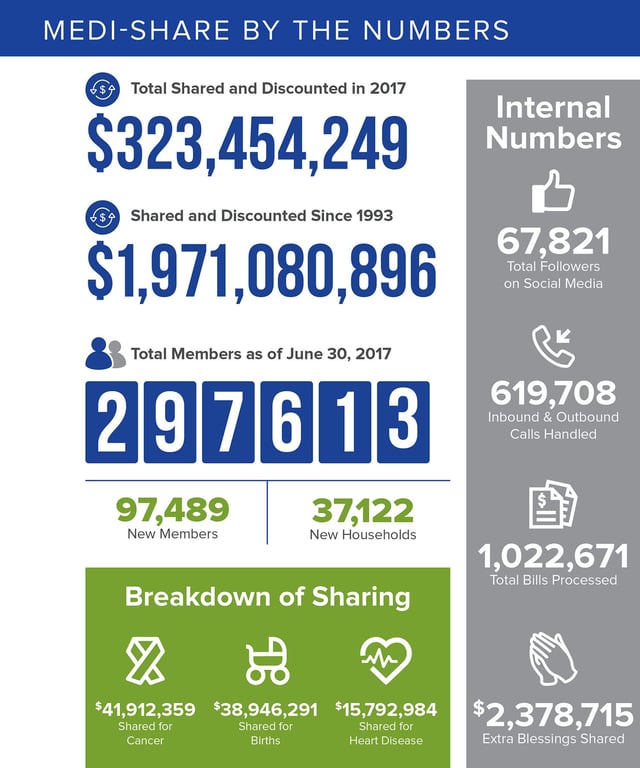 Click here to download the full FY2017 Annual Report.