Fresh off her "Fall In Love" tour, CeCe Winans returned to Christian Care Ministry for a time of praise and worship, and a message by her husband Alvin Love II during CCM's Friends Sharing Friends program Wednesday.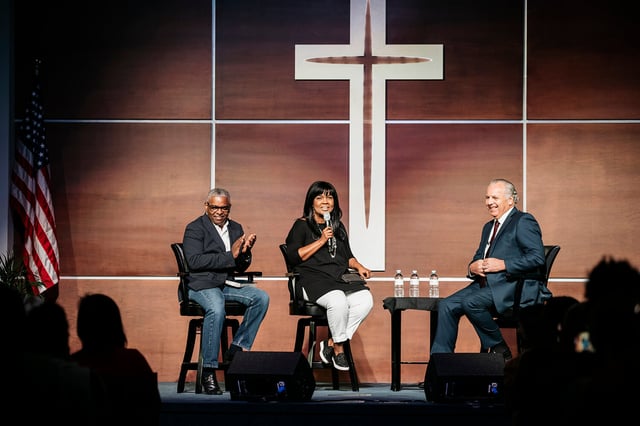 CeCe's tour, presented by Medi-Share, spanned across the Southeast and Midwest over the summer. She also joined the famed Boston Pops as a guest performer for a concert in Boston, Mass., at the Boston Symphony Hall in June.
CeCe and Alvin pastor Nashville Life Church in Nashville, Tenn., where their children, Ashley Rose and Alvin Love III, are also involved in the ministry. The couple, married 33 years this June, started the church in March 2012.
Alvin also serves as the manager of his wife's singing career and the duo founded WellSprings Gospel record label in 1999, now named PureSprings Gospel.
Watch CCM's Facebook Live video of Alvin and CeCe from Wednesday morning, now: