Dove Award winner Candy Christmas and her daughter Jasmine Brady joined Christian Care Ministry employees Wednesday morning for CCM's Friends Sharing Friends program.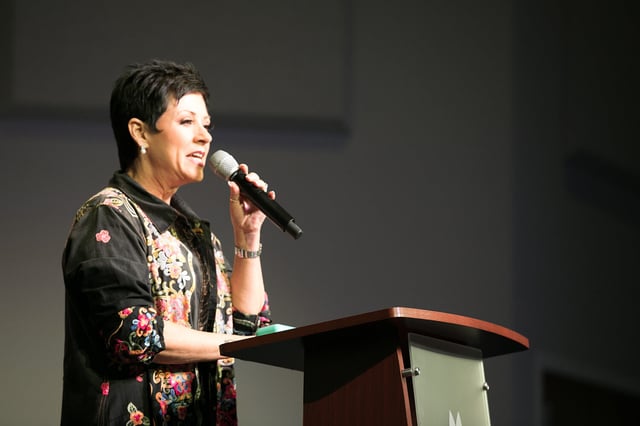 Employees and guests joining via Facebook Live were invited to worship with Jasmine as she soulfully sang a few songs, including "Break Every Chain" by Tasha Cobbs.
Candy, who co-pastors Resting Place Church in Nashville with her husband, Kent, also sang before sharing about her ministry – The Bridge. The ministry, which started in 2004, serves to feed the poor and homeless of Nashville, as well as providing them with groceries and a weekly meeting where the Gospel is shared.
The Bridge also provides food for school children in the area on free or reduced-cost lunch programs on Friday afternoons so they have food to eat over the weekend. Thousands of lives have been touched by God through the ministry and its partners.
Click on the picture below to head over to CCMTV for an encouraging time of worship and testimony from Candy Christmas and Jasmine Brady.