I rise before dawn and cry for help; I have put my hope in your word.
-Psalm 119:147
Rising before dawn to cry for help. It doesn't sound like the perkiest way to start off your day. But it is, perhaps, the most genuine and realistic start. You might like to start the day assuming that it's going to be perfect. Maybe birds help you get dressed in the morning and mice sew your clothes. But if you're not a Disney princess then you probably know that, even on the good days, at some point during the day, you're going to need help. This is why the Psalmist starts his day by pleading for divine assistance.
It's better to start the day aware of your weakness and your need for help then to go about your day in your own strength until you run full speed into a wall.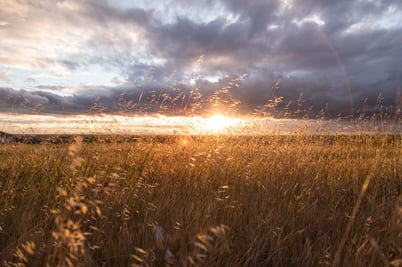 We've all been there. Everything is fine, we've got a handle on it and then suddenly that one thing that makes us snap happens. We go from 'under control' to frazzled and furious in a second. And while that one thing that ruins your day may likely still happen, if you start your day asking your Father for help, you've already put yourself in a better position to handle the daily struggles by placing yourself before the throne of God in humble submission and supplication.
David says that when he cries for help, he is putting his hope in the word of God. It is lines like this that show why a murderous adulterer could still be called a man after God's own heart. I don't know about you, but 9 times out of 10, if I'm asking God to help me with something, it's something else. I'm not asking Him to help me, I'm asking Him to help someone else be less of a jerk or to help my toddler be less of a rebellious 15 year old or my house to magically stay clean or money to grow on trees. I'm rarely asking him to help me respond graciously to a jerk, to help me respond with loving discipline to my children, to help me have the self-discipline to clean my house or to follow my budget.
I don't want Him to change me, I want Him to change my circumstances. But our heavenly Father doesn't often see fit to change our temporary circumstances. He wants to sanctify us for the long, eternal run. David understood that. His hope was that God would fulfill the promises of His word to help David endure his days with holiness and grace. David wasn't looking for God to give him the easy way out of his struggles. He longed for God to transform him so that he could conquer his day for God's glory.
We need to make a point to consciously follow David's example. When we ask God for help, we shouldn't just be asking for Him to change our circumstances, but we should be pleading with Him with hopeful expectation that He will change us. When we begin each day calling on God to fulfill His promises to us, He will answer. He loves to do that. His answers will not be easy and we will have long, frustrating days that force us to open our eyes to our weakness and His strength, but our hope in His word will not be deferred, but rewarded.